Crocon Yellow Aventurine Gemstone Money Tree Feng Shui Bonsai for Reiki Healing Chakra Stone Balancing Energy Generator Spiritual Meditation Home Interior Office Decor Size 10-12 Inch
قیمت نهایی: 1,599,700 تومان
می‌خواهم از بیمه پرایم ایگرد برای ضمانت 100 روزه سلامت کالا پس از تحویل استفاده کنم.
مبلغ بیمه این محصول 103,160 تومان است.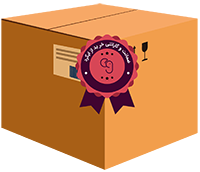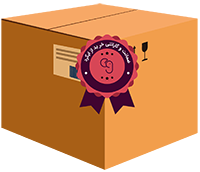 هزینه‌ی حمل کالا در شرکت‌های پستی بین‌المللی بر اساس وزن و ابعاد آن محاسبه می‌گردد. همچنین هزینه‌ی ترخیص کالا از گمرک‌های امارات و ایران به ارزش دلاری کالا و نوع آن بستگی دارد. در سایت ایگرد، این دو هزینه مجموعا و به صورت اتوماتیک توسط نرم‌افزار محاسبه شده و به شما نمایش داده می‌شود. بنابراین وزن کالا تاثیر زیادی بر قیمت نهایی سایت ایگرد دارد
ارسال رایگان در سراسر ایران
Color:Yellow Aventurine (Silver Wire)

A Gemstone tree is a tree with gemstones as the leaves and wires as the branches and the trunk and a piece of wood as a base. Something simply beautiful like a gemstone tree can create a space where energy can freely flow and also attract good things! The energy of gemstone trees is one of freely flowing abundance.

This Positive energy Gemstone Tree looks divine and can become a part of living room, office or your entrance hall. Useful for Positive Energy Generator, Healing, Meditation, Peace of Mind, Balancing and Concentration.

According to the Feng Shui, this wealth tree stimulates the chakras for a successful professional life, promotes restful sleep and shoo away bad dreams and nightmares.

Crystal healing is an alternative medical technique in which crystals and other stones are used to cure Negativity.

Encourages self-awareness, allows self-expression and reveals inner truth, providing qualities of honesty, compassion and morality to the personality. Stimulates objectivity, clarity and encourages creativity.

This is a strength-giving stone, giving you support in difficult or confusing times, as well as during times of enormous mental or physical stress.
| | |
| --- | --- |
| Manufacturer | Crocon |
| Item model number | CTR008 |
| Is Discontinued By Manufacturer | No |
| Item Weight | 12.3 ounces |
| Batteries Required? | No |
| Package Dimensions | 10.2 x 4 x 3.1 inches |
| ASIN | B07BKT6YFF |