100% Cotton Square Tablecloth 54 Inch by 54 Inch for Kitchen | Home | Dining Room | Tabletop | Decorative Patio | Parties | Weddings | Outdoor | Spring/Summer Collection-(Rose Garden)
قیمت نهایی: 2,132,200 تومان
می‌خواهم از بیمه پرایم ایگرد برای ضمانت 100 روزه سلامت کالا پس از تحویل استفاده کنم.
مبلغ بیمه این محصول 127,225 تومان است.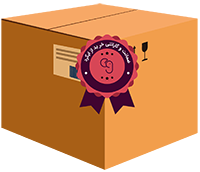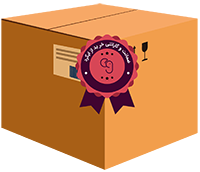 ارسال رایگان در سراسر ایران
Product Description

Maison d' Hermine

Maison d' Hermine brings grace and style to your home with a wide range of beautiful kitchen and table linen. Specializing in unique designs featuring vibrant colors and interesting patterns, Maison d' Hermine is all about beautiful motifs that marry modernity with style. Our collection comprises of a diverse set of elegant designs that reflect the sheer class of European culture and real beauty of high quality craftsmanship. Designed in Europe and delicately hand painted using watercolor techniques, each product in our collection is a simple delight, backed by the quality of Maison d' Hermine.

About the Product:

Fresh and ready to beautify your table décor, the Rosegarden table cloth boasts of a simple and elegant floral motif. Enriched by a palette of vibrant colors, the motif brilliantly captures a scene in a delightful garden full of beaming roses and serene shrubbery. The design also includes several different patterns arranged in multiple panels to add emphasis to the floral motif. Rendered in 100% cotton, the cloth will make your table the centerpiece of any dinner party. Makes a beautiful dinner table when combined with matching table runners and placemats. Perfect for entertaining guests for all occasions. Ideal for both indoor and outdoor use. Available in square and rectangle shapes in different sizes.

About the Collection :

Bring vigorous and blooming roses your kitchen and table in a new way with our Rosegarden collection. Showcasing Maison d' Hermine's beautiful rendering of a classic European rose garden, the floral design precisely captures the soul and atmosphere of a rose garden through an artistic depiction of glossy green foliage, sprouting rosebuds, and a cluster of scented red roses with golden stamens. Clean, vivid hues pop against a light beige background, making each and every design an eye-pleaser. Designed and hand painted with watercolor and printed on 100% cotton, the Rosegarden collection consists of some beautiful pieces of table and kitchen linen to cheer up your home.

Ornamented with Exquisite Watercolors:

Each design is beautifully rendered in watercolor, with traditional motifs captured with a painter's eye for light, hue, and lovely detail. With sweet washes of watercolor, our designers bring some astonishing naturalistic subjects to life, and, in doing so, pay close attention to every single detail and ensure the best quality of our designs. The attractive motifs punctuated with some vibrant colors offer a real glimpse into the beauty of European designs. The detailed rendering of the designs are brilliantly captured through strokes of colorful hues and patches of interesting shapes and patterns, making our products a real splendor to savor.

100% Cotton for Better Comfort and Style:

Bring lovely charm to your home décor with comfortable cotton products that provide a light but cozy feel that's perfect throughout the year. Woven of pure cotton in a range of vibrant colors, each product in the Maison d' Hermine collection is a good choice for all sorts of occasions, from formal dinners to casual buffets. Beautiful hand painting captures the essence of the original design, while the 100% cotton twill offers a wonderful drape, soft feel and polished charm.

Right Balance between Style and Finish:

Tailored with care, all Maison d' Hermine products are ideal for both formal and casual settings alike. We incorporate a variety of seaming and sewing techniques to make sure that the seams stay tacked and the corners are crisp and well mitered. The extra attention we pay to the sewing process results in corners that are caught securely with no loosely hanging threads, making our products a great choice to entertain family and friends for all occasions.

Steadfast Commitment:

Setting the standard for offering beautiful kitchen and table linen, Maison d' Hermine prides itself on its growing collection of the elegant styles and quality fabrics for every occasion. Each design has a unique style that is right at home with traditional as well as contemporary table and kitchen décor settings. As our brand continues to evolve, we are now placing more emphasis on quality craftsmanship and materials while offering excellent service to our customers.
| | |
| --- | --- |
| ابعاد محصول | 14.41 x 10.39 x 0.98 inches |
| وزن محصول | 15.8 ounces |
| ASIN | B01MUNKK5Q |
| Item model number | COMINHKPR139102 |
| Is Discontinued By Manufacturer | No |
| Fabric Type | 100% Cotton |
| Material Care Instructions | Machine Wash |
| Number of Puzzle Pieces | 1 |
| Batteries Required? | No |