Bomaker Gimbal Stabilizer for Smartphone, 3-Axis Phone Gimbal Handheld Stabilizer Foldable with OLED Screen and Tripod, 3D Inception Hitchcock Time-Lapse AI Tracking for Vlog Youtuber Live Video
قیمت نهایی: 5,447,100 تومان
می‌خواهم از بیمه پرایم ایگرد برای ضمانت 100 روزه سلامت کالا پس از تحویل استفاده کنم.
مبلغ بیمه این محصول 319,590 تومان است.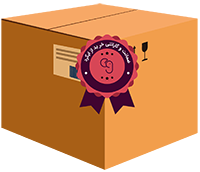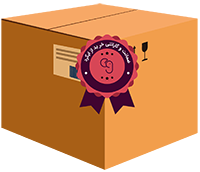 هزینه‌ی حمل کالا در شرکت‌های پستی بین‌المللی بر اساس وزن و ابعاد آن محاسبه می‌گردد. همچنین هزینه‌ی ترخیص کالا از گمرک‌های امارات و ایران به ارزش دلاری کالا و نوع آن بستگی دارد. در سایت ایگرد، این دو هزینه مجموعا و به صورت اتوماتیک توسط نرم‌افزار محاسبه شده و به شما نمایش داده می‌شود. بنابراین وزن کالا تاثیر زیادی بر قیمت نهایی سایت ایگرد دارد
ارسال رایگان در سراسر ایران
Product Description

Capture The Wonderful Moments In Your Life With BOMAKER SMART XR 3-Axis Gimbal Stabilizer

Professional shooting modes with 3D Inception, Hitchcock (Dolly Zoom), Dolly shot, Panorama, Slow Motion, Time-lapse, etc. allow you to take vertically rotating video and create a sci-fi and cool lens sense;

AI face tracking and object tracking, combination with gesture control, free your hands to take selfie anywhere at any time;

Easily visible by OLED screen to know the working status of the gimbal without memorize all operation modes;

One-click sharing of the memorable moments to your Facebook, Instagram, Youtube and TikTok with iSmart GO app;

Beautify effect and multiple filters;

Support original camera shooting.

ATTENTION: Please do not switch the device on before you have unlocked the three axis of the gimbal and placed the phone on it.

Package Including:

1x Handheld Gimbal Stabilizer(built-in battery)

1x Type-C USB Cable

1x User Manual

1x Tripod

1x Lanyar

1x Storage Pouch

Combined Zoom

You can rotate the zoom wheel to adjust the focus (clear/ blur), and slide the zoom control lever to adjust the focal length (zoom in/ zoom out), which helps you achieve high-precision focus changes in real time to make creative shots and diverse images.

One-Tap Switch

Click the power button to switch between horizontal and vertical screens without removing your phone, bomaker phone gimbal helps you capture beautiful moments and recording smooth live videos in different shooting angle.

Bidirectional Charging

There is a type-c input port to charging your gimbal (type-c cable includ). In an emergency, if your smartphone battery runs out while you are out of doors, bomaker gimbal also supports charging your phone with the micro-usb output port (cable not included), just like a mobile battery, making shooting outside easily.

Large Rotation Range

Tilt Angle: 110°

Roll Angle: 330°

Pan Angle : 340°

KNOW THE SMART XR

3-Axis Anti-Shake: Ultra Wide-Angle Shooting

Smart XR phone stabilizer is equipped with upgrading anti-shaking system, helps you greatly enhanced the anti-shake effect and get clear and smooth videos without worrying about blurring video while walking or running.

This gimbal can also create brilliant cinematic videos for iPhone or android filmmakers with different modes and many cool features.

Rotation Range:

Tilt Angle: 110°

Roll Angle: 330°

Pan Angle : 340°

Stronger Compatibility:

Compatible with smartphones with a size of 4 to 7.2 inches, like the most popular smartphones on the market:

iPhone 12/ 11 pro max / 11 pro / XS Max/ XR / X / 8 plus / 8 / 7 plus / 7 / 6

Google Pixel 3XL / Pixel 3 / Pixel 2 / Pixel 2XL / Pixel / Pixel XL / Nexus 6 / Nexus 6p / Nexus5x.

Samsung S11 / S10+ / S10 / S9 / S9 + / S8 / S8 + / S7 / S7 edge / Note8 / note9

Huawei P40 PRO / P30 pro / P30/ Mate30 / P20 pro / P20 / Mate20 / P10 pro / P10 / P10 Plus / P9 / Mate 10 / Mate 9 / Mate 8 / Mate S

Just buy an adapter board (not includ), SMART XR can also be used for sport camera.

SMART SHOOTING MODES

Anti-shake

With the 3-axis anti-shake algorithm, you can record the footage smoothly with the original camera of your phone or APP. The effect is clearly visible when recording sports scenes.

Panorama Mode

With iSmart Go app, Bomaker Smart XR phone gimbal letting you to create large perspective for more scenes and richer photos, and equipped with auxiliary line to help you construct the picture.

Moving Time-lapse

Capture more details from a broader perspective with moving time-lapse, turn everyday situations into incredible moments, recording lives and displaying the art of time flow.

Read more

3D Inception

Triple-click the joystick, Smart XR gimbal stabilizer can switch quickly to 3D Inception mode, giving more a sense of 3D fantasy space rotation.

Hitchcock / Dolly Zoom

Turning on the Dolly zoom (also known as Hitchcock ) on the iSmart Go app, customizing the start and end position of zoom, then just need to move back and forth, and the lens will automatically stretch to create a sci-fi and cool lens sense.

AI Face and Object Tracking

With the function AI face tracking and object tracking, combination with gesture control, it helps to free your hands to take selfie anywhere at any time; and also suitable for recording parent-child time, pet life, live broadcast in TikTok, YouTube, etc.

Read more

APPLICABLE SCENE

FAQ

Q: Why does the gimbal beeps three times and shut down automatically?

A: Please install the phone firstly before turning on the gimbal. And please take out the phone after the gimbal is off.

Q: Why did the battery run out soon? and the motor gets hot when using.

A: Please manually adjust the balance of the phone before turn on the gimbal. The balance of the phone has a great influence on the battery life of the gimbal. When the phone is unbalanced, the gimbal still works, but the motor will consume more power, causing the motor to heat up, and the torque used for stabilization will be reduced.

Q: Why the gimbal cannot be not fully charged?

A: 1. Please use the charger with parameter 5V 2A, and charge the gimbal when it is off.

2. Please check whether the positive and negative poles of the battery are installed in reverse.

Q: The focus wheel and zoom lever doesnt work.

A: Focus and zoom control needs to be used in conjunction with the iSmart GO App.

Q: Without iSmart GO app, this gimbal can still work?

A: Yes, Bomaker SMART XR can also use with original camera of your phone. Please make sure your phone is paired with Bluetooth sent by SMART XR.

Q: The phone is unbalanced on the gimbal.

A: Please find: Gimbal setting--One key calibrate in "iSmart Go" App. the value -0.5~ 0.5 is normal.
| | |
| --- | --- |
| Product Dimensions | 6.06 x 4.41 x 2.68 inches |
| Other display features | Wireless |
| Item model number | Smart XR-US |
| Batteries | 1 Lithium ion batteries required. (included) |
| Item Weight | 13.4 ounces |
| Colour | Black |
| ASIN | B08LQ65PC2 |
| Manufacturer | BOMAKER |
| Date First Available | August 25, 2020 |