ouMandis 17oz Tea Infuser Travel Mug / Insulated Tea Infuser Tumbler for Loose Tea / Fruit Infused Water Flask / Hot & Cold Double Wall Stainless Steel Coffee Thermos with 2 Lids (Deep Brown)
قیمت نهایی: 2,135,300 تومان
می‌خواهم از بیمه پرایم ایگرد برای ضمانت 100 روزه سلامت کالا پس از تحویل استفاده کنم.
مبلغ بیمه این محصول 124,855 تومان است.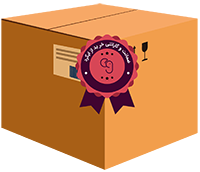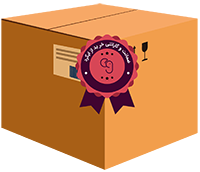 هزینه‌ی حمل کالا در شرکت‌های پستی بین‌المللی بر اساس وزن و ابعاد آن محاسبه می‌گردد. همچنین هزینه‌ی ترخیص کالا از گمرک‌های امارات و ایران به ارزش دلاری کالا و نوع آن بستگی دارد. در سایت ایگرد، این دو هزینه مجموعا و به صورت اتوماتیک توسط نرم‌افزار محاسبه شده و به شما نمایش داده می‌شود. بنابراین وزن کالا تاثیر زیادی بر قیمت نهایی سایت ایگرد دارد
ارسال رایگان در سراسر ایران
Product Description

Multi-functions beverage bottle - can do it all and holds liquids at the desired temperatures: Enjoy your favorite Steeping Tea/Morning Coffee/Fruit Infused Water/Plain Ice Cold Water/Iced Coffee/Iced Tea on the go. The slim-line design fits all car cup holders.

INNOVATIVE QUALITY - 18/10(SUS316) Superior Medical-Grade Stainless Steel, Truly Corrosion Resistant, Better for Your Health.

INTELLIGENT DESIGN - Holds 500 ml (17oz) and is crafted with a premium stainless steel interior and brushed metallic exterior. Not only is it Sleek, Elegant, and Durable.

PERFECT GIFT CHOICE - Beautifully designed, carefully packaged. the best gift sure to parents, companion, friends, senior, and yourself on Christmas, Thanksgiving.

Warm Tips: Please message us directly for a new replacement bottle (leaks, broke, not keep liquids hot, scratches on the cup).

Product Features

S316-Grade 18/10 stainless steel inner

Double-wall stainless steel vacuum insulation technology

Keeps your drink hot up to 8 hours and cold up to 12 hours

Comes with 2 lids(a flip-top and a screw cap) BPA Free

Leak proof and spill proof

Silicone pad on the bottom to make it non-slip and will not scratch surfaces

Compact and slim body look and durability.

MAINTAIN IDEAL TEMPERATURE

The inner and outer layers are made of stainless steel, using advanced vacuum insulation technology to keeping beverages hot or cold for hours.

CLEANING and MAINTENANCE

Please use warm water or cold water to clean the outside of the thermos cup. Use a sponge brush with a handle to clean the inside and immediately dry it with a dry cloth. Regular cleaning can prevent odors.

Specification

Capacity: 500ML (17oz)

Net weight: 450g

Double wall stainless steel vacuum insulated

Lid material: Food-grade silicone,BPA-free

Size: 6.5CM*6.5CM*23CM

Color: Black/Champaign/Deep Brown/Silver

Packing list:1*vacuum insulated travel mug; 1*Flip Top; 1*Screw Cap; 1*Tea strainer; 1*Manual

24 Hours support online

Read more

PRODUCT ACCESSORIES DETAILS

SCREW CAP- Sealed Leakproof Lid - The cup lid consists of a stainless steel inner core and a safe silicone seal. It can achieve the lock temperature.

FLIP-TOP LID- Hygienic Spout Cover - it has a lock, the slid lock system prevents any accidental pushing of the button to avoid spillage or leakage.BPA Free leak-proof protective cover to the mouthpiece is specially designed to keep your drink fresh and easy to clean.

TEA INFUSER/STRAINER- Stainless Steel Tea Filter- It allows loose tea leaves to be immersed directly into the bottle while preventing loose tea leaves from flowing out while drinking. It is a removable, easy to clean tea strainer.

WIDE CUP MOUTH - Easy to add ice cubes and pour water, Easy to clean.

SILICONE NON-SLIP BASE - The bottom of the bottle has a silicone base to help prevent slippage or tipping when standing up.

360° LEAKPROOF - 360°free shaking without leakage. the bottle is slim so it fits easily in the side pockets of my backpack purses and hiking bags and it fits in car cup holders as well.

Read more

ouMandis Vacuum Insulated Travel Mug for Tea, Coffee, Drinks

Bring our vacuum bottles with you wherever you go, whether through the daily grind at the office, school, gym, hiking, cycling, outdoor picnic, or on your favorite mountain trail. Now, you can use it to carry soup, coffee, hot drinks, hot water, tea, and more. When you feel cold or hot, please enjoy the warmth or coolness of the travel mug.

PRECAUTIONS:

Add hot or cold water before use, let stand for 5 minutes, then pour out the water in the bottle and re-add hot water or cold water to make the insulation better.

The amount of water added should not be too full to prevent it from overflowing when the lid is screwed, and there is a danger of burns.

Avoid any form of direct heating or high temperature. It is strictly forbidden to place the product in an open flame, induction cooker, or microwave oven. Otherwise, it will cause partial discoloration of the paint. The insulation effect is reduced.
| | |
| --- | --- |
| Product Dimensions | 8.5 x 2.56 x 2.08 inches |
| Item Weight | 15.7 ounces |
| ASIN | B08FYBCPBF |
| Date First Available | August 15, 2020 |