USB Bedside Lamp with Phone Stands,Hansang Table Lamp Dual Charging Ports,Nightstand Lamp for Bedroom,Minimalist Fabric Linen Lamp Shade with Pull Chain,E26 Warm White LED Bulb Included
خرید این محصول توسط آمازون پیشنهاد شده است.
قیمت نهایی: 3,078,500 تومان
می‌خواهم از بیمه پرایم ایگرد برای ضمانت 100 روزه سلامت کالا پس از تحویل استفاده کنم.
مبلغ بیمه این محصول 117,897 تومان است.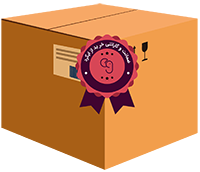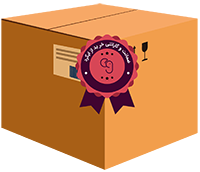 ارسال رایگان در سراسر ایران
Product Description

Read more

Hansang Phone Holder Table Lamp Adds Style and Brightness to Your Place

SPECIFICATION

Bulb Base Type: E26 standard base

Power Supply: AC Powered

Wattage: 60W Bulb Max

USB Charging Ports: 5V/2.1A

Plug: UL Listed US Plug

Shade Material: Fabric Linen

Light color:2700K warm white

Phone Stand QTY: Three

Why choose our lamp?

We are a lighting equipment manufacturer for more than ten years. We have a team of designers and technicians with rich experience, exquisite technology and unique vision. We are committed to improving every lighting product of hansang.

How to install ?

1. Unscrew the fix ring from the lamp holder.

2. Place the lampshade on the lamp holder.

3. Put the fix ring back to stabilize the lampshade.

4. Install the include E26 warm white light bulb.

5.Enjoy the lamp.

Read more

Innovative mobile phone holder design

No more looking for spots to put your phone or paid while it charged on the nightstand. This is a modern space saving and convenient piece.

Convenient charging design

There are two USB ports and AC output in the front for easy charging which works whether or not the lamp is on.No more worry about not having enough wall sockets beside bed.It is great for the bedside used

Vintage zipper switch

There is a vintage pull chain on the USB table lamp for you, easy to turn on/off without having to get up and flip the switch.

Perfect Gift for Your Family and Friends

The design is modern, it is delicate and understated enough that it fits well with any decor and actually refreshes it.The best gift for the one you cherish.

Read more

INSTALLATION

Unscrew the fixing ring from the lamp holder.

Place the lampshade on the lamp holder.

Put the fix ring back to stabilize the lampshade.

Install the include E26 warm white light bulb.

We use high-quality material and electric process, it can work safely at the voltage range and provide stable light.

We have checked every table lamp before shipping to make you smile with this purchase.

USB bedside lamp with phone stands

USB bedside lamp

Cylindrical bedside lamp

Square bedside lamp

Touch control bedsidee lamp

Cylindrical touch control bedside lamp

USB Charger

2

2

2

2

2

2

AC Outlet

1

1

1

1

2

1

Switch Mode

Zipper switch

Zipper switch

Zipper switch

Zipper switch

Touch switch

Touch switch

Color Temperature

Warm White(2700K)

Warm White(2700K)

Daylight(5000K)

Daylight(5000K)

Warm White(2700K)

Warm White(2700K)

Bulb include

✓

✓

✓

✓

✓

✓

Dimmable

✘

✘

✘

✘

✓

✓
| | |
| --- | --- |
| Manufacturer | Hansang |
| Voltage | 120 volts |
| Assembled Width | 4.68 inches |
| وزن محصول | 2.57 pounds |
| Style | Antique |
| Shape | Cuboid |
| ASIN | B083HRMRNX |
| Assembled Length | 9.86 inches |
| Switch Style | Pull Chain |
| ابعاد محصول | 9.86 x 4.68 x 14.17 inches |
| Batteries Required? | No |
| برند | Hansang |
| Date First Available | November 1, 2019 |
| Type of Bulb | LED |
| Power Source | Ac |
| Specific Uses | Indoor use only |
| Special Features | ✦3 Phone Stands Design<br>✦Modern Stylish Lamp<br>✦USB Bedside Table Lamp<br>✦Warm White Bulb Included<br> ✦UL Listed US Plug Included<br>✦Minimalist Linen Shade<br>✦Anti-slip Solid Black Base<br>✦Dual USB Charging Ports<br>✦One Practical AC Outlets<br>✦Nightstand Lamp for Bedroom<br>✦24-Month After-sale Service |
| Number of Lights | 1 |
| Wattage | 60 watts |
| Shade Material | Fabric |
| Material | Cloth+Metal |
| Color | Table Lamp With Phone Stand |
| Assembled Height | 14.17 inches |
| Light Direction | Adjustable |