KIRUNDO Women's 2021 Summer Short Sleeve Crewneck Romper with Drawstring Waist Belt Casual Soft Pajamas Rompers with Pockets
وزن این محصول مشخص نیست، برای اطلاع از قیمت نهایی به پشتیبانی پیام بدهید.
قیمت نهایی: 1,873,700 تومان
می‌خواهم از بیمه پرایم ایگرد برای ضمانت 100 روزه سلامت کالا پس از تحویل استفاده کنم.
مبلغ بیمه این محصول 116,616 تومان است.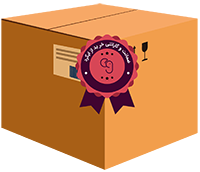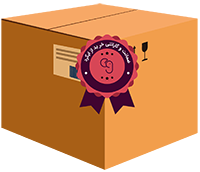 هزینه‌ی حمل کالا در شرکت‌های پستی بین‌المللی بر اساس وزن و ابعاد آن محاسبه می‌گردد. همچنین هزینه‌ی ترخیص کالا از گمرک‌های امارات و ایران به ارزش دلاری کالا و نوع آن بستگی دارد. در سایت ایگرد، این دو هزینه مجموعا و به صورت اتوماتیک توسط نرم‌افزار محاسبه شده و به شما نمایش داده می‌شود. بنابراین وزن کالا تاثیر زیادی بر قیمت نهایی سایت ایگرد دارد
ارسال رایگان در سراسر ایران
Product Description

Wine Red Floral pattern Rompers

Stylish Floral Print Short Jumpsuit

Soft Romper Shorts for Women

Army Green Simple Plain Jumpsuits

Elastic Waistband with Drawstring

Solid Color Summer Romper

Dark Grey Floral Short Jumpsuit

Short Sleeve Elastic Waist Romper

Womens Romper With Pockets

Navy Solid Color Summer Short Rompers

Stylish Jumpsuit with Short Pants

Womens Jumpsuits and Rompers with Pockets

Read more

Product Information

Brand Name:

KIRUNDO

Item Type:

Women Round Neck Shorts Romper with Pockets

Package Content:

1 X Summer Vintage Floral/Solid One Piece Romper

Fabric:

85% Polyester, 15% rayon

Size Option:

S, M, L, XL

Color Selection:

Dark Grey, Navy, Wine Red, Solid-army Green, Solid-black, Solid-dark Blue, Solid-navy

Features:

Floral Pattern, Solid Color, Round Neck, Drawstring Waist, Short Pants, Side Pockets...

Occasions:

Great for casual wear, homewear, work, dates, beach...

KIRUNDO Womens Romper Summer Casual Floral Printed Crew Neck Short Sleeve Elastic Drawstring Waist Short Jumpsuit

Ladies Fashion Vintage Floral Printed Drawstring Waistband Back Key Hole Short Rompers with Pockets

Fashion Floral Printed Jumpsuit with Pockets

Summery jumpsuit with a floral pattern, Made of fluently soft viscose quality

Cute round neck short sleeve short romper with elastic waistband and drawstring belt

The short rompers' material is 85% polyester and 15% rayon, it's very soft and skin-friendly. The model is made of soft flowing woven fabric.

Occasion: summer, leisure, street wear, lounge and etc. The soft quality make wearer comfortable, matching with sandals or sneakers make the short romper looks perfect.

KIRUNDO Womens Summer Casual Short Sleevees Floral Print Drawstring Belt Cute Short Jumpsuits with Two Side Pockets

The Size Information of Stylish Floral Print Tie Waist Short Romper with Pockets:

Please allow 1 inch/2 cm difference due to hand measurement.

S (US 4-6): Bust----39.37; Waist----24.40; Sleeve----8.07; Hip----41.37; Length----29.13

M (US 8-10): Bust----41.34; Waist----26.38; Sleeve----8.46; Hip----43.31; Length----29.72

L (US 12-14): Bust----44.09; Waist----28.35; Sleeve----9.06; Hip----46.06; Length----30.39

XL (US 16-18): Bust----47.24; Waist----30.31; Sleeve----9.65; Hip----49.21; Length----31.10

KIRUNDO Ladies Summer Fashion Solid Color Crew Neck Workout Jumpsuit Elastic Waist Short Pants Romper with Side Pockets

Female Casual Two Side Pockets Simple Plain Elastic Waistband Cute Short Jumpsuits with Drawstring

Casual round neck short sleeve drawstring waistband short jumpsuit with side pockets

crew neckLine short romper with a button on the back, made of soft and skin-friendly fabric, suitable for Home, Work, Party, Vacation...

The figure-hugging fit and the elastic at the waist height, it is super comfortable and gives you maximum freedom of movement.

The wonderfully comfortable one piece is designed with extra short legs and a loose fit. Beside, the unique pattern print make you looks different in the crowd.

KIRUNDO Summer Casual Solid Crew Neck Short Sleevees Elastic Waist Short Jumpsuit Romper with Side Pockets

Female Summer Simple Round Neck Short Sleeve Drawstring Elastic Waist Short Jumpsuit Romper

Cute solid color round neck short sleeve romper with short pants

An elastic drawstring waistband promises a comfortable fit on the hips without constricting.

The elastic waistband also contributes to the pleasant wearing comfort - nothing pinches or cuts and the pants still fit perfectly.

The soft quality is super comfortable on the skin, while the loose cut flatters the feminine silhouette and offers you great freedom of movement.

Summer Vintage Floral Print Drawstring Short Romper

The floral jumpsuit is made of super soft and breathable fabric, it is really comfort to wear around the house.

The fabric blend ensures dimensional stability and at the same time makes it particularly easy to care for.

Women Casual Solid Color Short Sleeve Jumpsuits

This short sleeve solid color short jumpsuit romper is made with high quality material, gives you a good experience.

Easy-to-match sandals and sneakers for a casual look that makes you feel relaxed and comfortable.

Ladies Simple Plain Elastic Wasit Short Jumpsuits

This loose fit romper with adjustable drawstring elastic waist for overall look

This short jumpsuit made with high quality and comfort material, designed with sleeveless and elastic waist is great for casual activities.

Fashion Floral Print Short Romper with Pockets

The short jumpsuit enriches the summer with its trendy floral pattern and the lovely details.

The sophisticated jumpsuit is elegant and casual at the same time, just right for many occasions in the coming season.

Navy Floral Romper

Navy Soft Romper

Army Green Solid Romper

Back button Romper
| | |
| --- | --- |
| Department | Womens |
| Date First Available | June 11, 2019 |
| ASIN | B07SV3MG15 |