Iron Pine Cone Outlet & Switch Cover - Black Metal
قیمت نهایی: 1,642,500 تومان
می‌خواهم از بیمه پرایم ایگرد برای ضمانت 100 روزه سلامت کالا پس از تحویل استفاده کنم.
مبلغ بیمه این محصول 120,023 تومان است.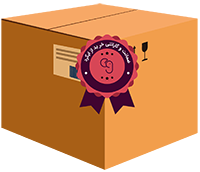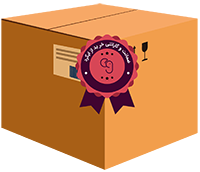 ارسال رایگان در سراسر ایران
Wrought Iron Pine Cone Outlet and Switch Cover :: Our decorative wrought iron switchplate anDouble outlet covers adDouble a touch of character. We have 22 different styles to choose from in each of the five covers. Our switchplate anDouble outlet covers are all coateDouble with our flat black powder coating Be sure to see out matching night lights! Approx. size 4 5/8W x 8H This product is completely USA made! HanDouble crafteDouble with an iron finish in powder black. Mounting screws included. Product is solDouble individually.

Add unique flare to your rustic home décor! This fun outlet and light switch cover combo is just the thing to breathe new life into your home's everyday look.

Wrought iron outlet and switch covers come in many shapes and sizes. Just because a cover is crafted from sturdy wrought iron does not mean it must be overly decorative or "busy." In fact, even the most basic design can really dress up your wall. This rustic outlet and switch cover combination is the perfect addition for a subtle dose of personality. Perhaps your home already has enough wall décor, or perhaps you prefer basic designs. Either way, you will love this boldly unique look. Each of these wrought iron covers comes in a perfect 4 5/8" wide and 8" high shape. The look is not overly fancy, featuring a purely straight edge design. The top sports a playful pine sprig complete with an a pine cone! Each decorative outlet and light switch cover is hand crafted in the United States. The unique design is enhanced by bold black wrought iron! Installation is easy so you can enjoy dressing up your home without difficulty. Save money by purchasing your pine cone cover plates in larger quantities. You can add a uniformed theme to your home and pay less per unit with the offered quantity discounts. Enjoy pure, classy appeal with these basic outlet and light switch cover plates!
| | |
| --- | --- |
| ابعاد محصول | 4.63 x 0.17 x 8 inches |
| Material | Wrought and Cast Iron |
| Part Number | CECOMINOD034285 |
| Item Package Quantity | 1 |
| ASIN | B00IEYM80O |
| Item model number | CECOMINOD034285 |
| Is Discontinued By Manufacturer | No |
| وزن محصول | 4 ounces |
| Batteries Included? | No |
| Color | Flat black |
| Size | Standard |
| Date First Available | February 13, 2014 |